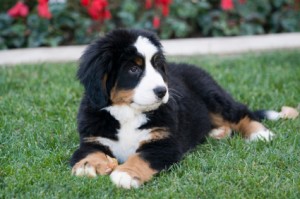 Do you own a dog? Does Fido or Rover have a bad habit of jumping over your fence? More importantly, are your neighbors tired of your dog jumping over your fence into their yard? Maybe it is time to do something about this problem, both for the safety of your dog and to ease the tension between you and your neighbors.
Fortunately, Hercules Fence of Northern Virginia is here to help!
How to Stop a Dog from Jumping the Fence
Dogs like to jump. Dogs don't like to be confined. So it is no wonder why dogs love jumping over fences. And what good is a fence if it can't keep your beloved K-9 in your yard. So how do you keep your dog contained to your backyard?
Do a Little Detective Work: Why is your dog jumping the fence? Watch his/her behavior and what is externally around your fenced in environment? Some common reasons for a dog jumping the fence include loneliness from lack of companionship, he/she sees another dog or animal outside the fence, or maybe your dog is just bored.
Dog Run: Instead of allowing your dog to run free in the backyard, consider an enclosed dog run for your dog within your yard. Your dog will still get the exercise (and potty break) he/she needs, but you will not have to worry about them jumping your fence and running away.
Invest in a Larger Fence: While your dog may be able to jump over your current chain link fence, the odds are a privacy fence could keep him/her contained. The higher your fence, the less likely your dog will jump over your fence. Period. Hercules Fence has a diverse selection of residential fencing for you and your pet – Ornamental Aluminum/ Steel, Galvanized chain link, custom wood and more! We have been providing professional service and quality installation for both commercial and residential fences throughout Maryland and Northern Virginia since 1955. Hercules Fence can handle all of your fencing needs.
If you have any questions about our blog, "How to Stop Your Dog from Jumping Your Fence," please contact Hercules Fence of Manassas, Virginia today by calling (703)551-2609 or visiting our website. Also, check out Hercules Fence of Manassas on Facebook,Twitter, Google+ and YouTube!