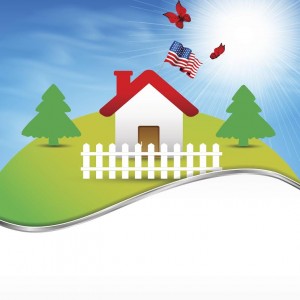 You want to added security. After all, there are roughly 900 property crimes in Manassas annually, including 111 burglaries, 741 thefts, and 48 auto thefts. Northern Virginia homeowners have a 1 in 44 chance of becoming a victim of property crime.
You want the extra curb appeal. A new fence will give your home an instant boost in that department. After all, fencing is part of the American Dream: a house, 2.5 kids, a dog, 2 cars, and, of course, a white picket fence. God Bless America! Of course, you have many options available to you, from chain link to cedar. Click Here to learn about choosing the right residential fence.
You want the increased home value. While a new fence may not boast a return on investment (ROI) as high as other home improvement projects, such as kitchen or bathroom remodeling, at a 50% ROI, fencing is nothing to scoff at. Plus, the initial investment is far more affordable than a new kitchen or bathroom, which can run tens of thousands of dollars.
You don't want to pay a ton of money for professional fence installation. However, before you grab that post hole digger, take a deep breath. Fence installation is not a DIY job. If you want to reap the full benefits of your new fence, you need to trust the professionals. But this doesn't mean you need to spend an arm and a leg either.
Northern Virginia Residents Trust Hercules Fence
With over 50 years in the fence business, Hercules Fence knows a thing or two about fencing!
As Northern Virginia's largest fencing company, Hercules Fence is able to offer premium quality fencing products with the premium price tag. That's what we like to call a win-win! Since 1955, we have been providing professional fence installation and services throughout the state. Please take a moment to view our many residential and commercial fencing options. If you have any questions, please do not hesitate to give us a call. Our helpful sales team will walk you through everything, outlining your many options to help you choose a fence that meets all of your needs: aesthetics, security, and, most importantly, affordability.
Click Here to request a quote today!
Why would you trust anyone else with your Fence Installation? Please contact Hercules Fence of Manassas, Virginia by calling (703) 551-2609 or visiting our website. You can also follow Hercules Fence on Facebook, Twitter, Google+ and YouTube!