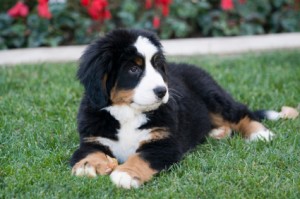 You've decided that your yard needs a fence. Why? So your loveable pet can sprint around the yard without accidentally leaving the property. Invisible fences are tough to get used to – your dog will receive a painful shock when he crosses over that unseen line, and will probably escape many times without fear of that shock after the first time. There is nothing visible holding him back, after all. A solid fence is a good option to dog-proof your yard.
Dog Proof Your Yard with a Fence
There are multiple types of fences to choose from.
Tall wood fencing provides a solid wall of discretion for your home. It also allows your pet to have adequate exercise and not want to run away. Chain link fencing allows your dog to see what's happening on the other side of the fence and keep his attention occupied. Steel fencing gives your home curb appeal and also allows your pet to see through the bars of the fence. This type of fencing is very low maintenance.
Fences provide privacy, both ways.
Having a fence will keep your dog in view, but also will keep others out. If you have a small dog, there is always a fear of large, aggressive dogs hunting small animals like your pet. Putting a fence between them will keep your small dog safe from harm and relieve your anxiety of any unsightly happenings while you are inside. Having a fence also provides privacy for yard work and any activities you would prefer to do alone. It prevents that strange neighbor from walking her dog directly up to your front porch for no reason at all.
Use these tips to prevent your dog from running away.
If your dog is scared of anything, make sure you have a safe place for him to hide. A loud plane flying overhead can be a trigger for a nervous pet. They will want to get underneath something as quick as possible. Making sure there is not a hole under your fence is critical; your dog could get stuck when trying to shimmy under it as fast as possible. Having a doghouse or overhead shelter for him outside is a good idea for this type of situation. Train your dog for about ten minutes every day. He will be more obedient and want to stay close by if you have a bond with him. Call Hercules Fence to discuss installing a fence in your yard to keep your dog near to you.
Hercules Fence has been providing professional service and quality installation for both commercial and residential fences since 1955. Over the years, we developed a reputation for quality work and fare, competitive prices. As the largest fence company in Virginia, Hercules Fence is able to offer you a premium quality wood fence without the premium price tag. Talk about a win-win!
Click Here to request a FREE quote!
If you have any questions about Fence Installation, you can contact Hercules Fence of Newport News, Virginia today by calling (757) 316-3600! We are the largest fence company based in Northern Virginia. You can also follow Hercules Fence on Facebook, Twitter, Google+ and YouTube.