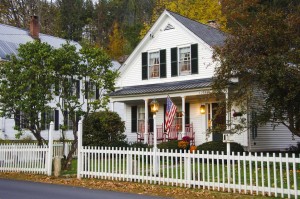 When making a large investment, you need to be assured that you are putting your faith in the right company. You want a company that knows what they are talking about. Would you go with the company that has been in business since 1955? What about the largest fencing company in Northern Virginia? What if they were the same company?
Trust your Fence Installation to Northern Virginia's Largest Fence Company
Since 1955, Hercules Fence – the largest fence company based in Northern Virginia – has been providing professional fence installation and services throughout the state. Please take a moment to view our many residential and commercial fencing options.
As Northern Virginia's largest fencing company, we are able to offer premium quality fencing products with the premium price tag. Talk about a win-win!
The knowledgeable people here at Hercules Fence are here to answer any questions you may have and help you choose the best fence for your home or business.
Hercules Fence takes pride in the wide range of options we offer for residential fencing. Select from chain link or custom wood fences as well as ornamental aluminum or steel fences. Click Here to learn about choosing the right residential fence.
Hercules Fence has experience in nearly every type of commercial fencing project imaginable, from aluminum balconies for apartment complexes to tennis courts, condominiums and pools. Click Here to learn more about choosing the right commercial fence.
We offer extended warranties on all of our products.
With over 50 years in the fence business, Hercules Fence knows a thing or two about fencing!
Hercules Fence has six offices to serve you. Whether you live as far north as Baltimore or south to Raleigh Market, Hercules has an office near you. Our experienced sales and installation staff can handle any of your fencing needs.
Why would you trust anyone else with your Fence Installation? Please contact Hercules Fence of Manassas, Virginia by calling (703) 551-2609 or visiting our website. You can also follow Hercules Fence on Facebook, Twitter, Google+ and YouTube!