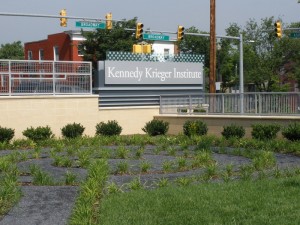 When you need a new roof, you don't call just any old roofer; you pick the best roofing company with the best reputation. When you want sushi, you don't go to the 7-11; you hop in your car and you drive to the best sushi restaurant around. And when you need a new commercial fence, you don't call the Joe Schmo fencing company; you pick up the phone and call Hercules Fence, the largest fencing company in Northern Virginia.
Hercules Fence has been a commercial fence provider since 1955. We pride ourselves in installing high quality fences at affordable prices. As the largest fence company in Virginia, we have the luxury of purchasing the fence you want at a price you will love.
Commercial Fence Options from Hercules Fence
Hercules Fence specializes in several types of commercials fences, from Chain Link to Ornamental Aluminum to Crash Rated Barriers and Anti-terrorism Cable. We will work with you to customize and install a commercial fence specifically designed to fit your business needs. When you call today, a trained commercial salesperson will listen to your wants and needs and explain what product is right for you and your business.
The Benefits of a Commercial Fence
Security: A strong commercial fence can help prevent theft, vandalism, and countless other crimes.
Aesthetic Appeal: As they say, image is everything! A high-quality commercial fence will also boost the curb appeal of your business, which can help you attract and retain clients.
Privacy: Depending on your business, privacy may be at the top of your list of priorities. This may be true if you run a daycare facility and want to keep children safe or if you have several high-profile clients who value their privacy. Either way, a commercial fence can help meet your needs.
And More!
If you have any questions about Hercules Fence, the largest residential fence company in Northern Virginia, you can contact us today by calling (703) 551-2609 or visiting our website. Also, check out Hercules Fence of Manassas on Facebook, Twitter, Google+ and YouTube!